Total Quality Solutions for the Game Industry
Digital Hearts Group is ready
to help optimize the quality of your product
in every step of the game development process.
Game Development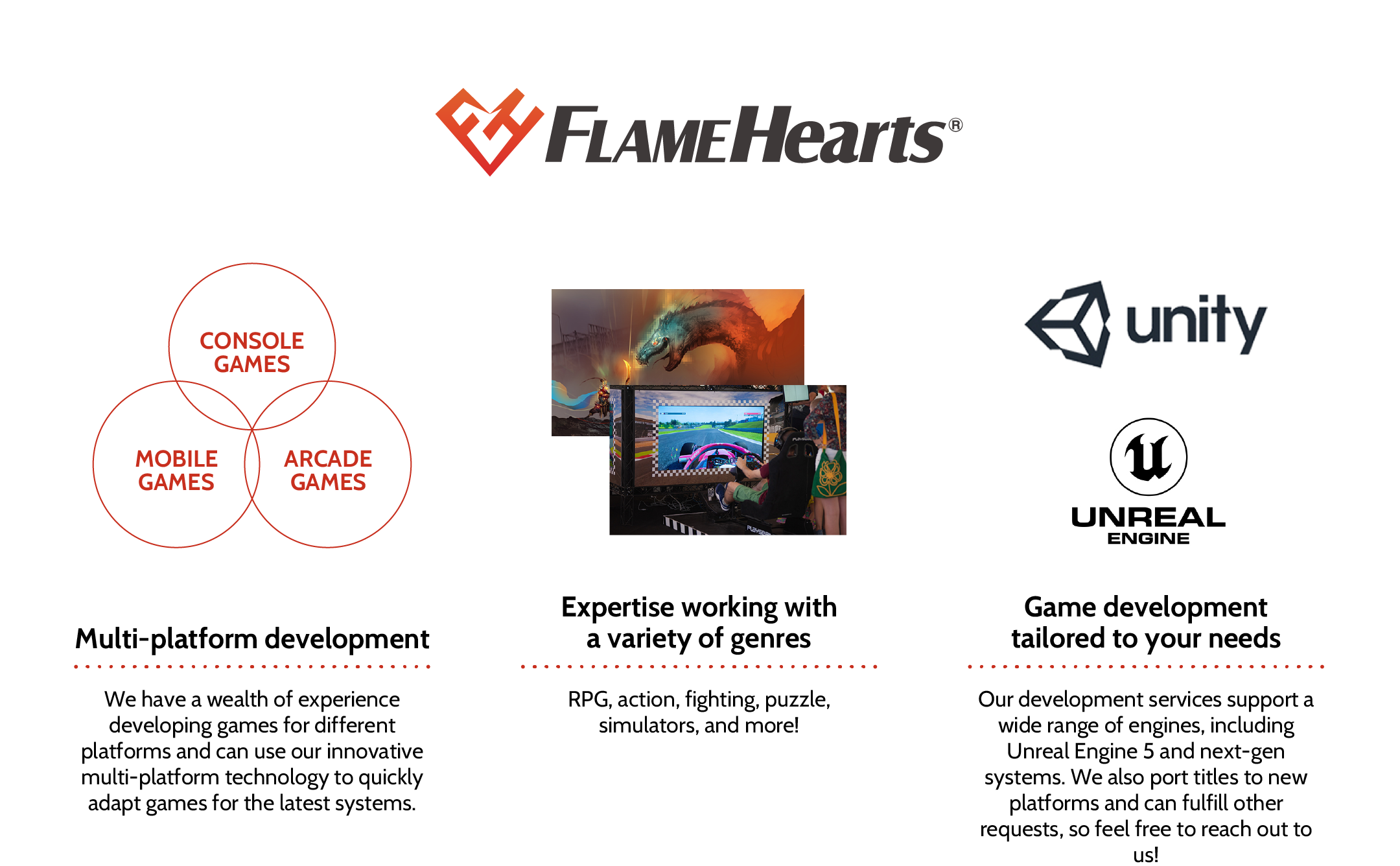 3D Production
From modeling and animation to effects and more, we've helped bring dozens of AAA games to life.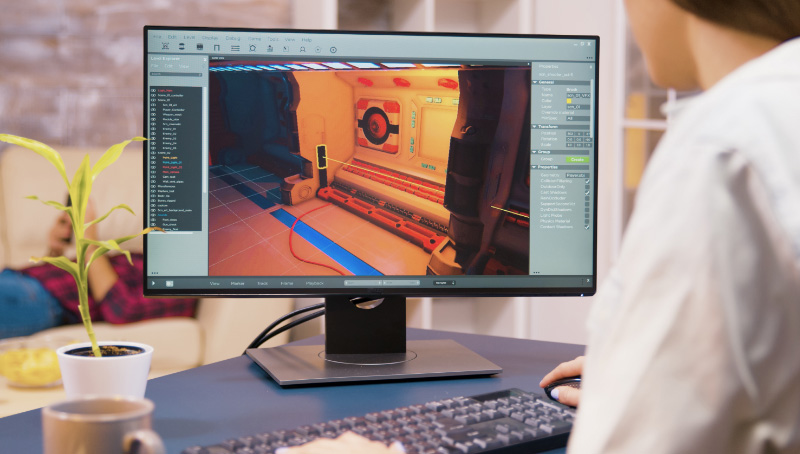 With a wealth of experience cultivated handling low-poly and high-end 3D modeling, animation, effects, and everything in between, we're prepared to make products which suit a multitude of genres and tastes.
2D Art
Character design, enemies, backgrounds, items, UI—we've done it all.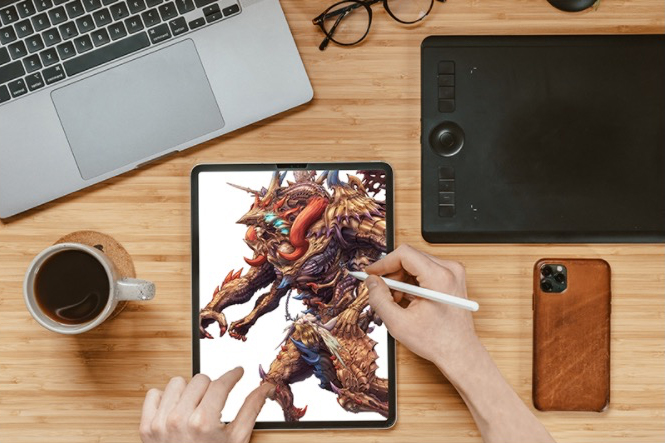 Call on us for everything from character, clothing, and monster designs to background images and concept art. We especially pride ourselves on IP illustrations, where the ability to adopt or mimic established art styles is key.
Voice-Overs
Game developers will take charge of the direction, ensuring your game's worldview is expressed faithfully.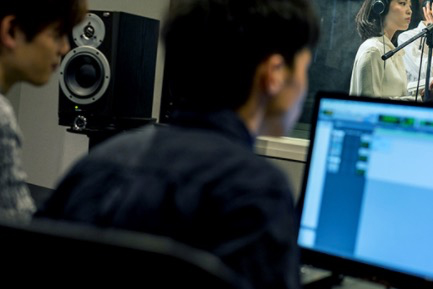 Not only do we offer voice recording and sound production for Japanese and international content, we also provide speedy, high-quality text and dialogue rewriting for international content being distributed in Japan.
SES
We're prepared to match the perfect personnel from our pool of over 10,000 registered freelancers to your project.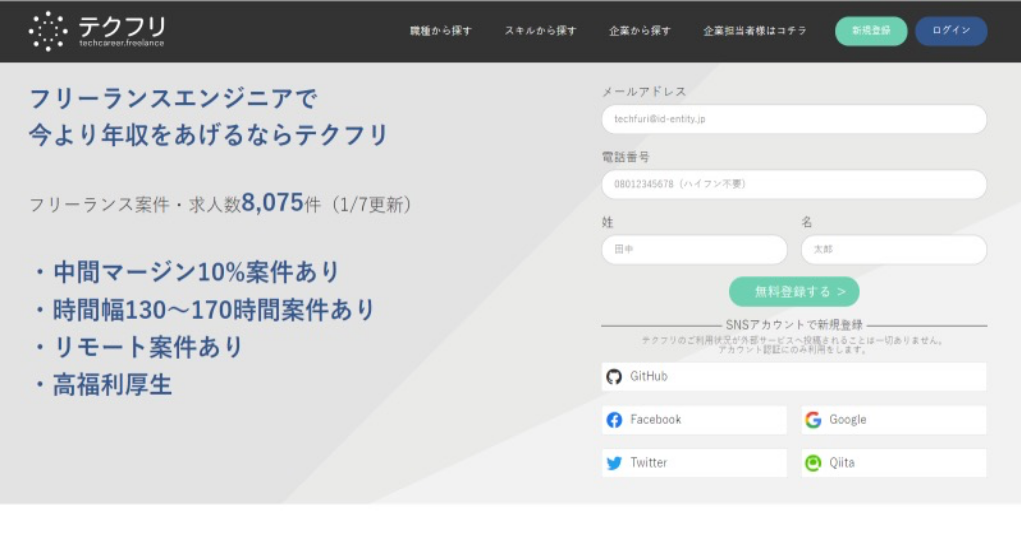 If your development team is short on hands, we're ready to offer the most suitable candidates for the job.
User Reviews
Is your game ready to captivate audiences? Test-play it before release with a target player base of your choosing.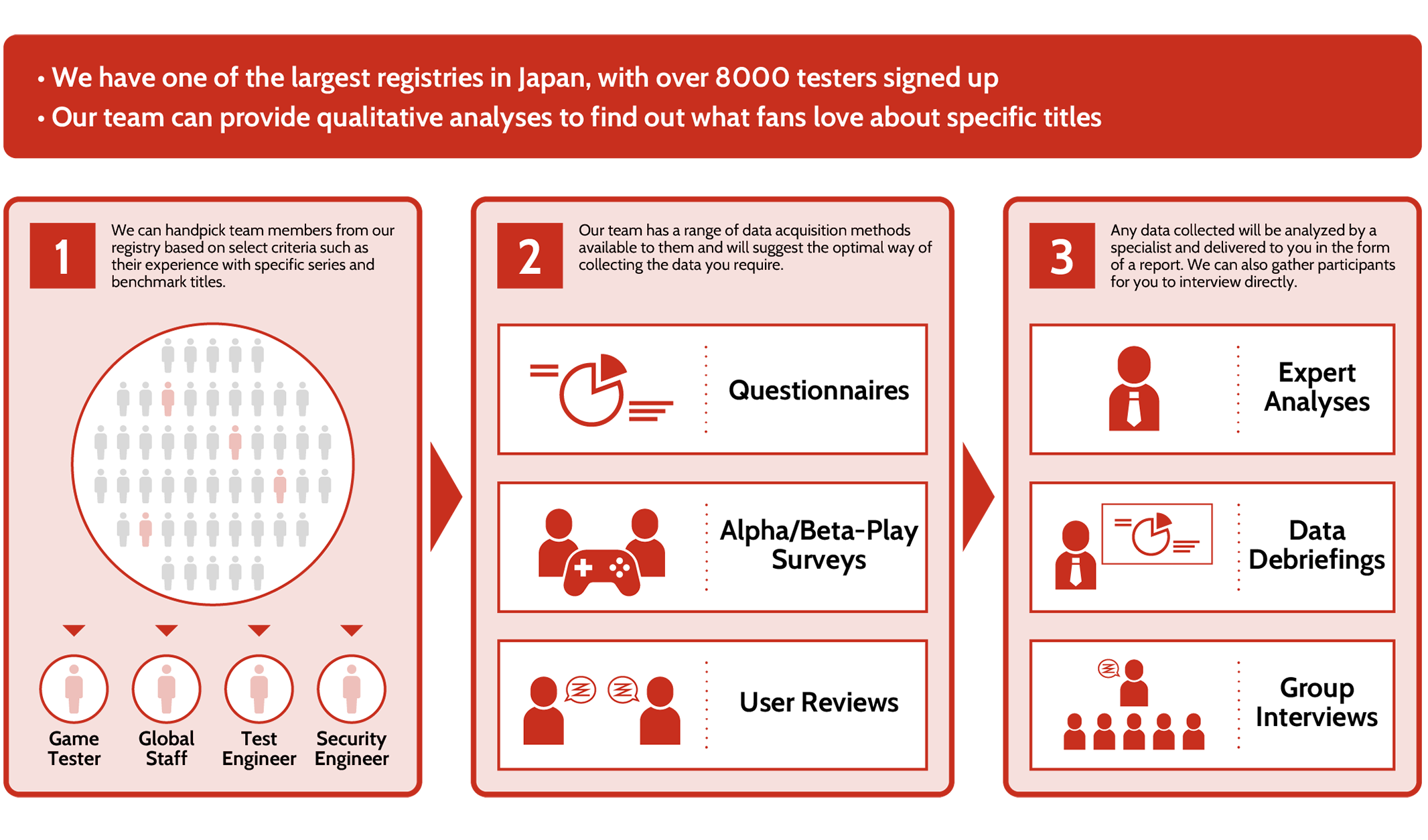 Debugging
We're unmatched in test orders received from Japanese gaming businesses. Leave the testing of your console, smartphone, PC, or VR game to us, and rest assured it will get the care and precision it deserves.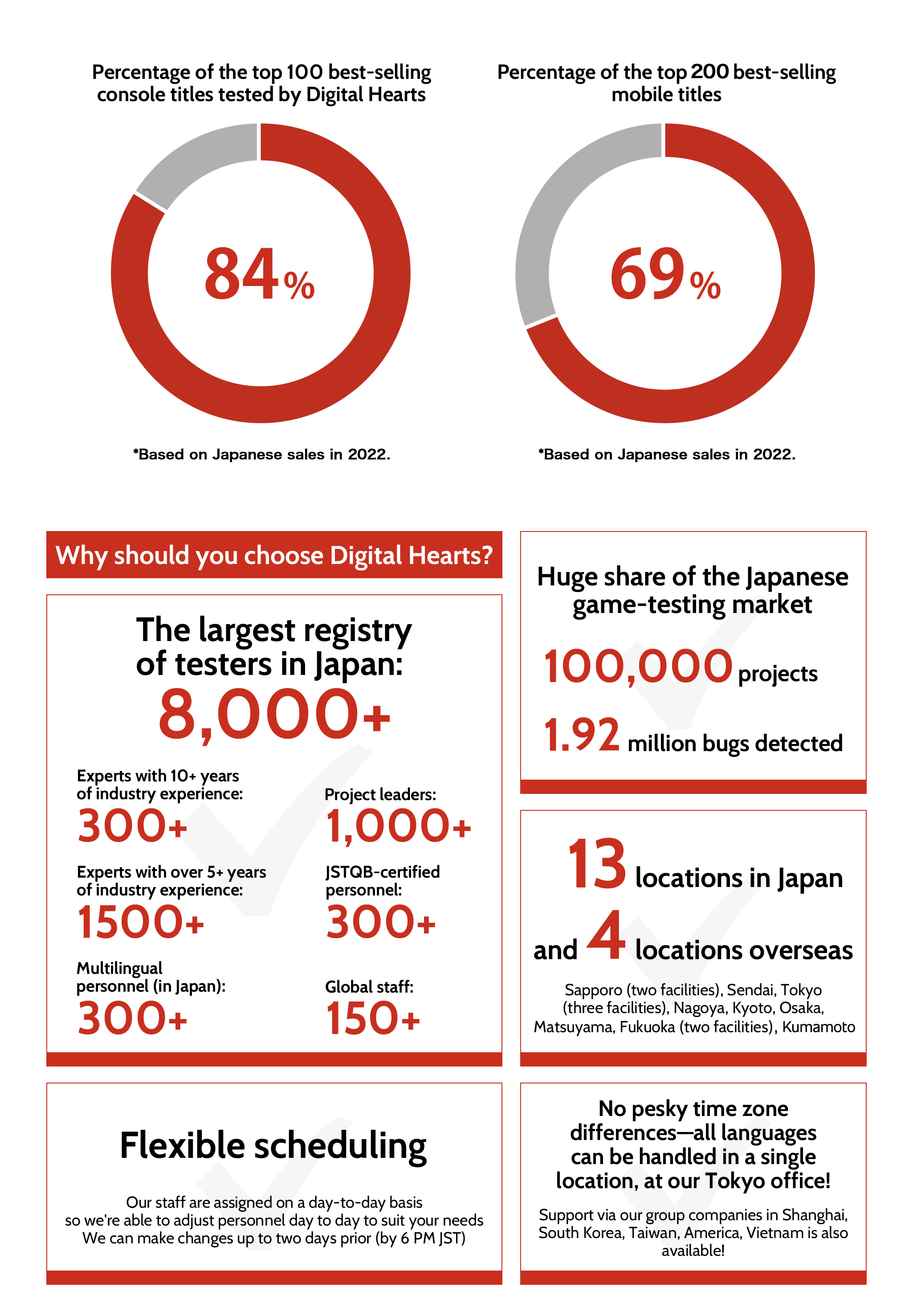 Localization
Our talented team of roughly 300 Japan-based native speakers, together with our overseas group companies, is excited to make your dream of low-cost, high-quality localization a reality.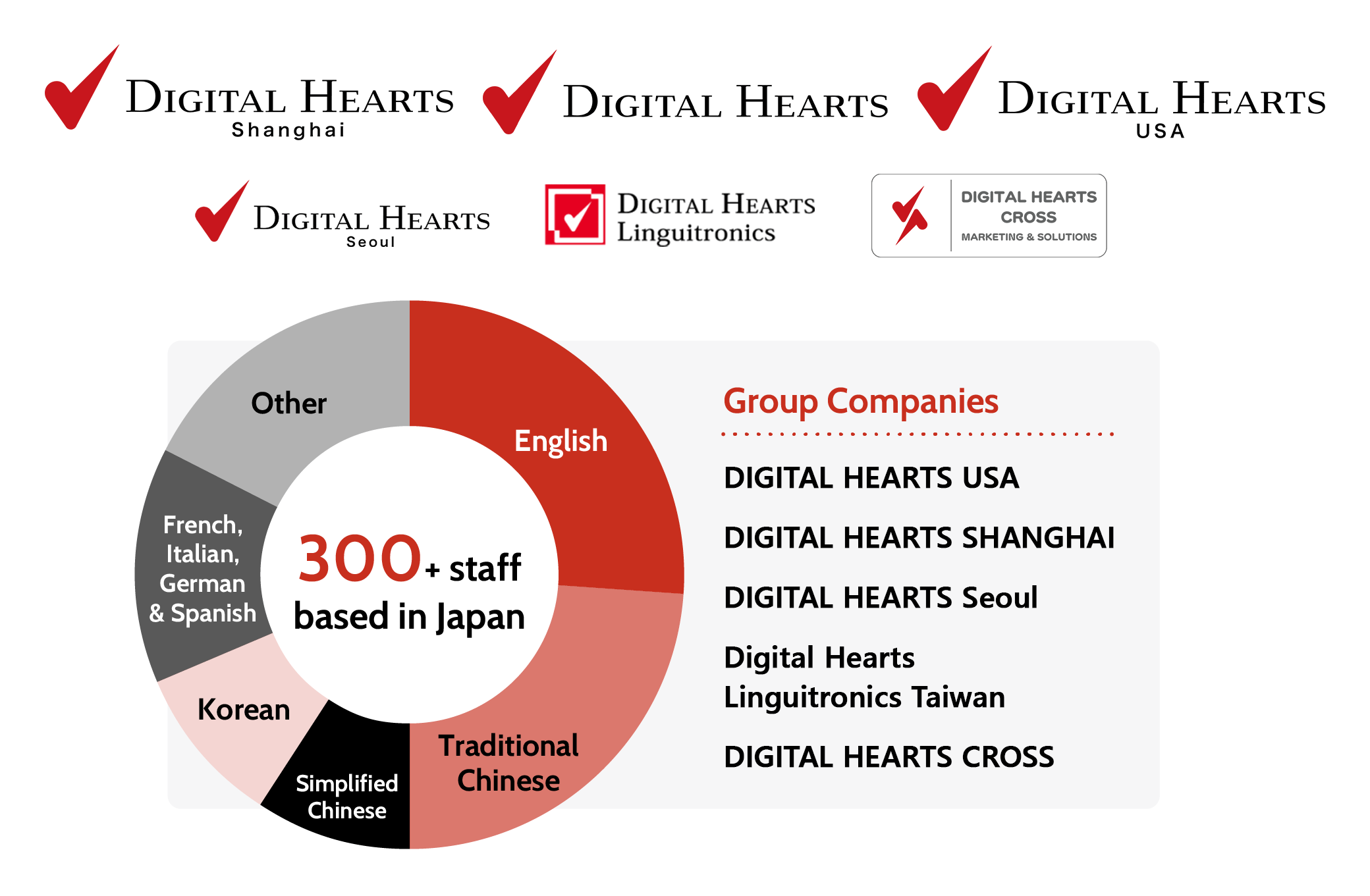 Customer Support
We offer high-quality consolidated multilingual customer support based in Japan, including for a number of Top 10 titles!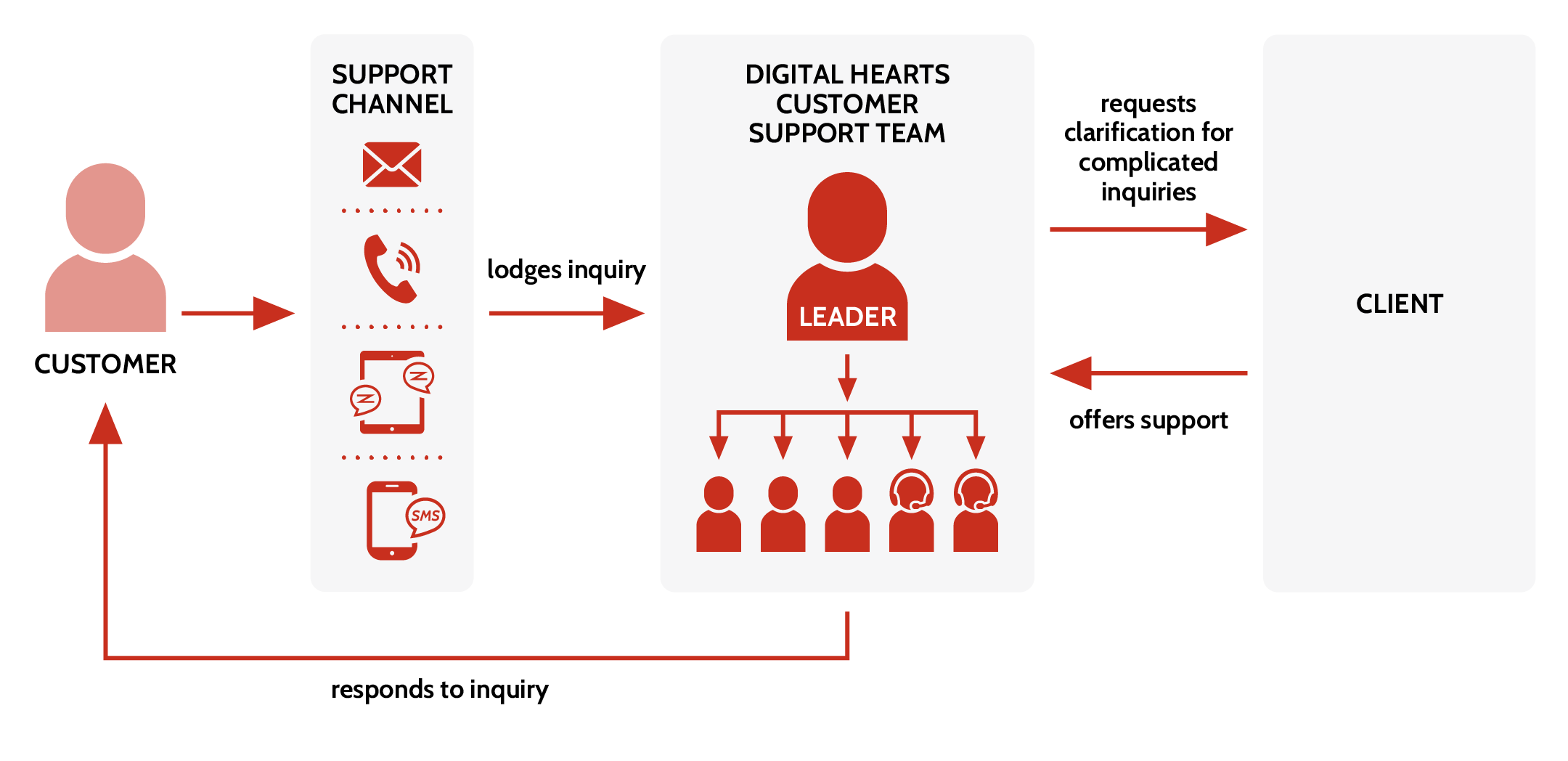 Marketing in Japan
Our teams develop comprehensive marketing strategies for use during planning, development, and beyond.

Marketing in Asia
We support the introduction of apps to Asian markets with precise, effective marketing.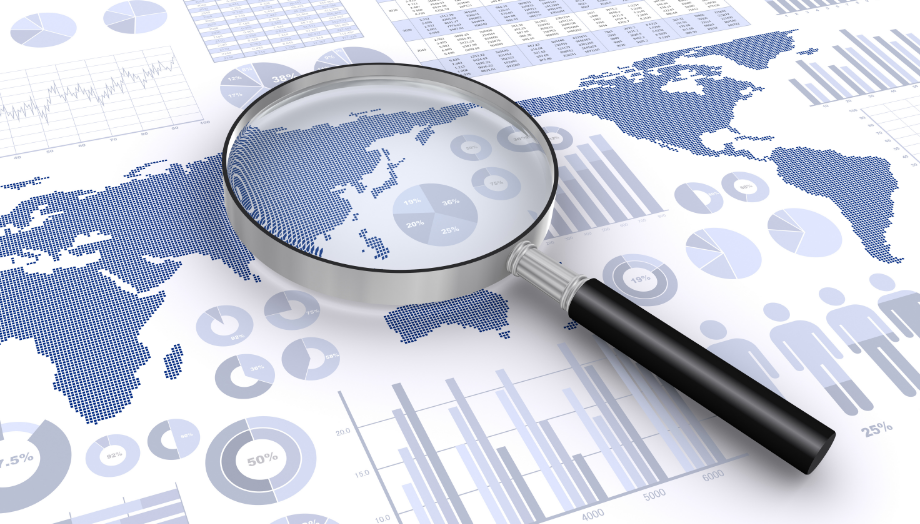 With offices in Shanghai, Tokyo, and Taipei, our professional, multinational teams will plan the optimal marketing strategy for the market you seek to penetrate. Whatever your needs, Digital Hearts is your one-stop solution for marketing in Asia.