Setting the New Standard for Mobile Game Quality Assurance:
Cutting-Edge Testing Blended with IP Expertise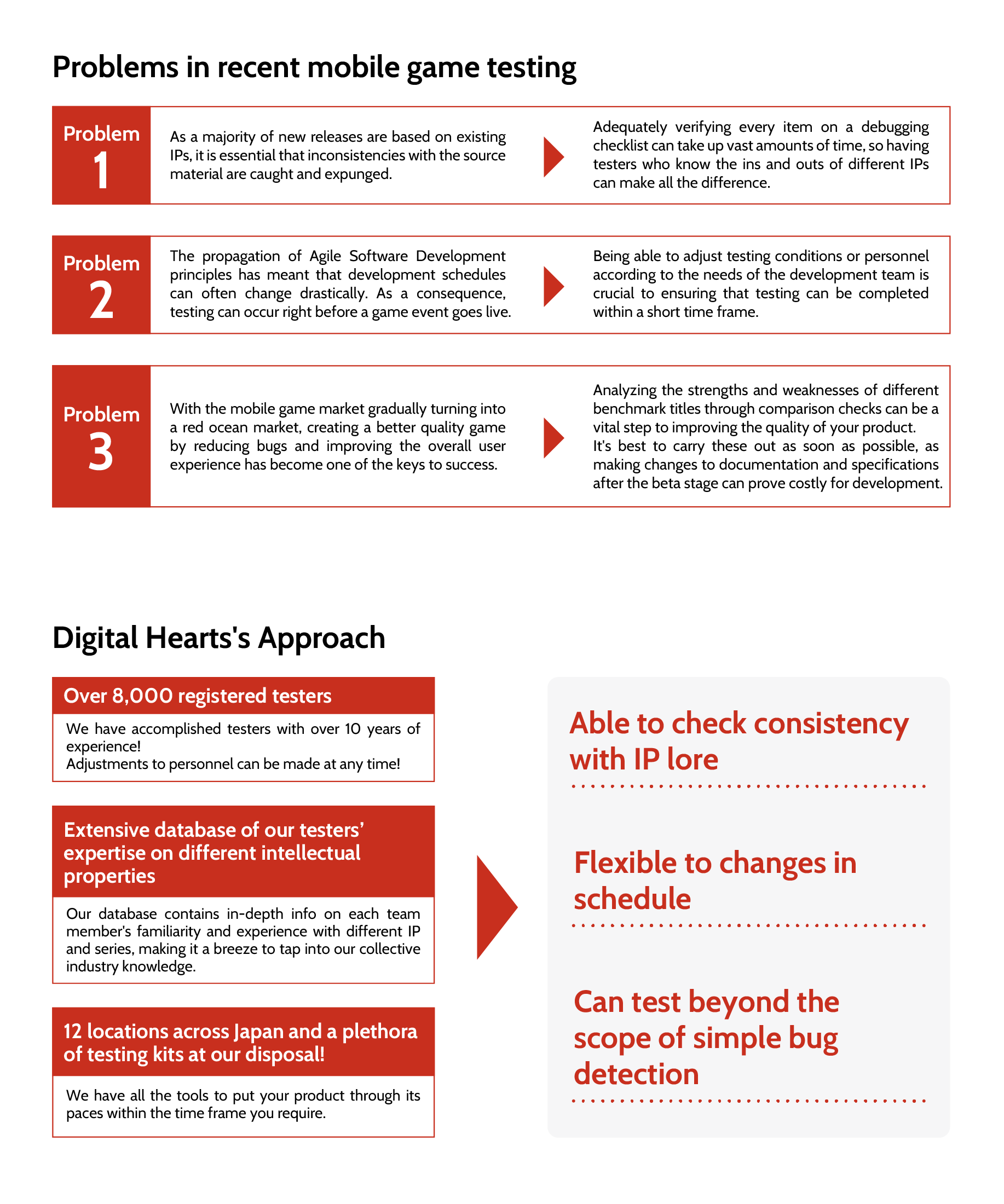 What sets Digital Hearts's testers apart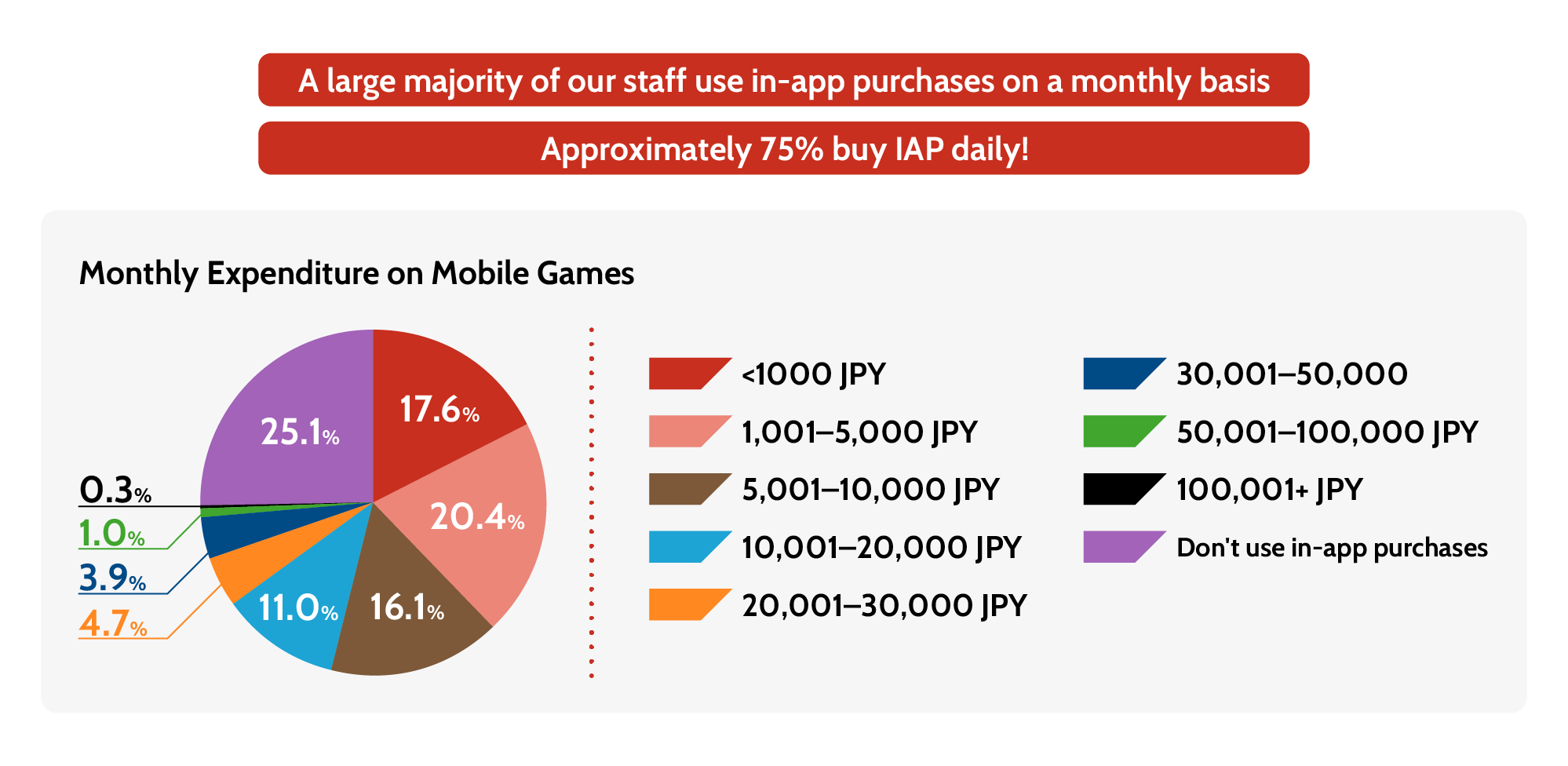 We offer optimized testing plans for each stage of development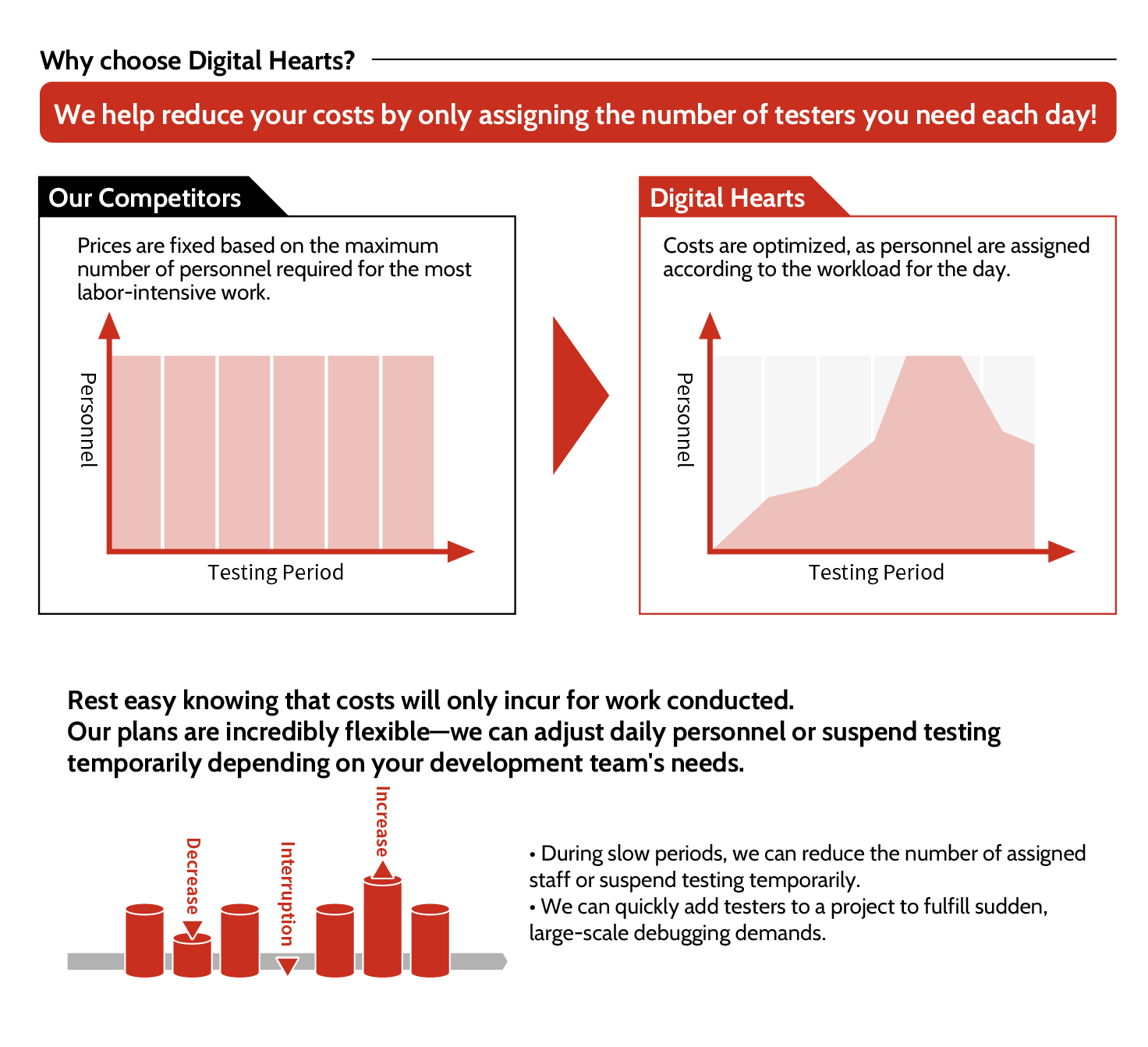 1. Testing plans are designed according to the debug features available and with the end-user's experience in mind.
2. The number of testing personnel assigned each day can be adjusted as necessary, according to your developmental needs.
3. When additional testing is required, such as for an overseas launch, staff with experience working on the title are given priority.
Types of Testing
Function Checks
We verify and ensure that newly implemented or modified functions are working properly and that errors do not arise under specific conditions.
Furthermore, we also compare updates with older versions to confirm they have been correctly implemented, as well as perform checks across different operating systems.
Data Checks
We check newly implemented or modified data for any discrepancies and ensure no issues occur from combining them with prior data.
Compatibility Checks
We perform compatibility and performance checks on devices from a wide range of manufacturers, specifications, and OS versions.
Network Checks
We test smartphone-based network environments to check how the network performs, its behavior when multiple devices are connected, when disconnections occur, etc.
Balance Checks
We test the game's difficulty level and see if the game is played as intended.
We also analyze user trends, including abandonment rates and their underlying causes, and propose steps to improve the game.